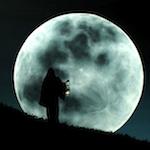 About Nagualero Art Vlog

Welcome to my Art Vlog & Studio Life... Transforming Thoughts Into Inspirational Paintings Since 2007.

Here You Will Find a little Magic, A Small Dose of "Crazy" and at Times a bit of Humor...

Subscribe to Watch New Art Video Releases Every Thursdays.

More to Peep at: http://www.nagualero.com

or Connect with me on:

http://www.facebook.com/nagualero

Contact: nagualero@gmail.com

Don't forget to Like, Share & Comment On Your Favorite Videos :-D Thanks for watching!