January 5th, 2013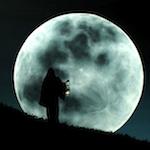 About Nagualero Art Vlog

Welcome to my Art Vlog & Studio Life... Transforming Thoughts Into Inspirational Paintings Since 2007.

Here You Will Find a little Magic, A Small Dose of "Crazy" and at Times a bit of Humor...

Subscribe to Watch New Art Video Releases Every Thursdays.

More to Peep at: http://www.nagualero.com

or Connect with me on:

http://www.facebook.com/nagualero

Contact: nagualero@gmail.com

Don't forget to Like, Share & Comment On Your Favorite Videos :-D Thanks for watching!
January 5th, 2013

Inspirational Art By Internationally Collected Artist Ric Nagualero

Painting is one of the best ways I have found to express myself
and to explore the world within and around us.

Influenced by observations and thoughts as well as words of great men,
I create Inspirational Paintings...

Images that will enrich my life by provoking questions & self reflection,
in other words, Art that aims to elevate the Spirit,
Paintings that make me and hopefully others Think…

By using simple deserted landscapes
combined with dramatic skies to set a tone or mood,
the Artwork delivers a symbolic message...

A message that embodies and symbolizes
a particular human value, a feeling or Spirit;
to enhance, illuminate and to better understand...
What is Best or Worse in Them.

Welcome to...

Where Thoughts Become Paintings !